Cheese is magical. it makes people smile. no, it makes people grin...and start to question themselves 'why am i not eating more of this stuff?'. Go on, make your clients 'cheese happy'
Finding the right gift for clients can be tricky. Cheese though, seems to have a magical quality that taps in to the soul of anyone who munches it. The warm glow inside, that feeling that makes you think 'I should eat more cheese', the huge cheesy grin that takes over your face. We're here to make people Cheese Happy.
We get that your requirements might be unique so there's no blanket approach here. We'll work with you create the box of your dreams - cheese is always the headliner but we've been known to collaborate with some great charcuterie, wines and beers. We can vary the quantities, stick to veggie only...we can personalise every box to the recipient!
Cheese. As much as you want - we can make it perfect for one or suitable for a whole team

Not only can you vary the quantity, we can work with you on the selection. Need to cater to veggies? No problem. Nervous about blues? Say no more

Think a pairing box might hit the spot? We're fully licensed and have put together a bunch of collaboration boxes in the past...wine, beer, charcuterie...or even chocolate!

Go the whole hog and include condiments and crispbreads (not just any condiments we should add, the finest this land has to offer)

Personalise each box to the recipient with their own gift message

We can even co-brand the box!

Dedicated Corporate Account Manager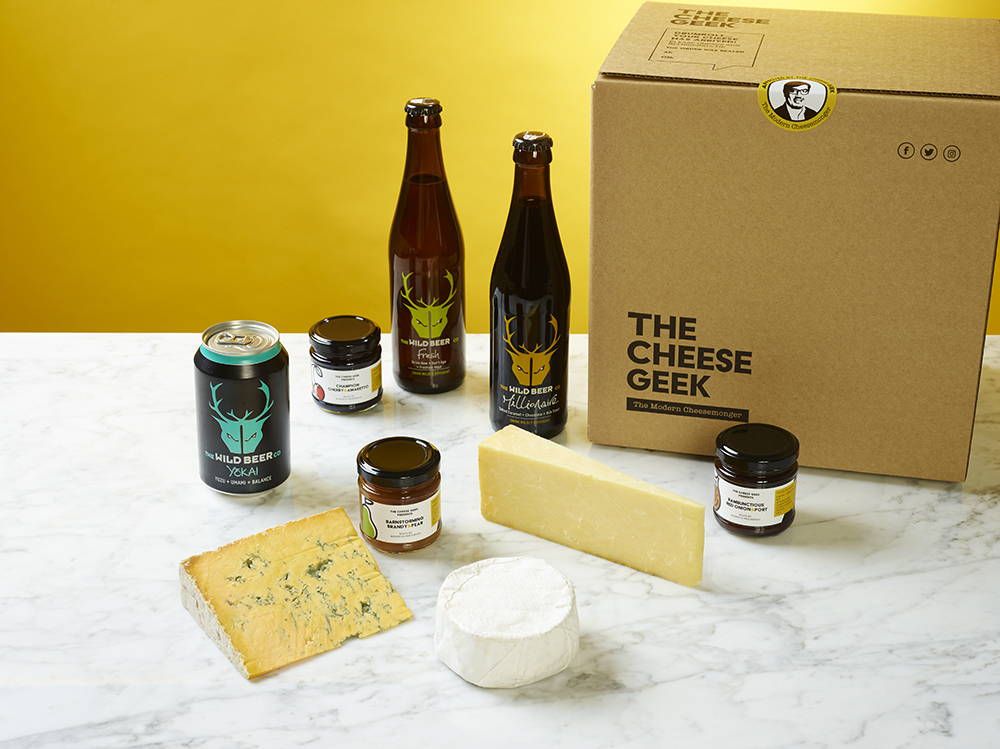 Get in touch and let's make cheese dreams happen:
Thanks!
This field is required
This field is required
This field is required
This field is required
This field is required