Free Shipping
Free next delivery to UK mainland on all cheeseboxes. Just order before 2pm and we'll do the rest

Perfect Condition
Our cheese is delivered in climate-controlled packaging. We recommend eating within a week for optimum freshness

Guarantee
We have a 48 hour freshness guarantee. We'll send you a free fresh one if your box falls outside this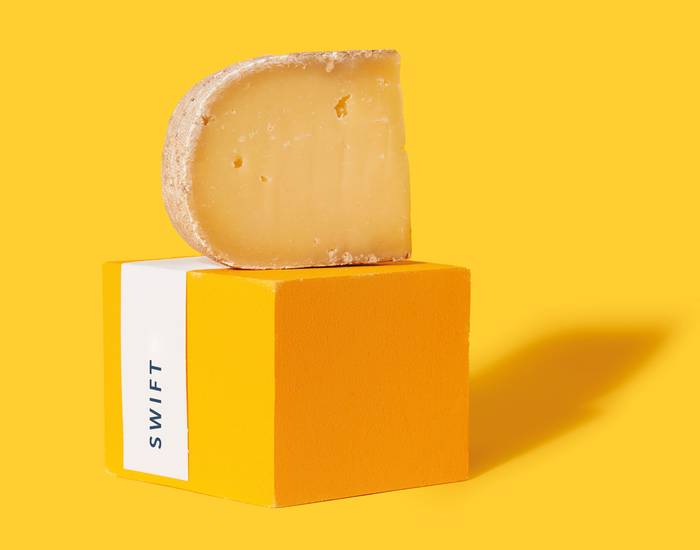 Swift
A scintillating 9-month aged gouda style cheese.
Exhibits both diminishing hints of youth, whilst also embracing some of the trademarks of ageing.
With this dichotomy comes wonderfully balanced complexity, ranging from a supple, springy sweet butteriness, to slightly more weathered earthiness and richness.
We think this manifests in the flavour of liberally buttered jacket potato skins. The finish is a joy to behold, long, sweet and delightful.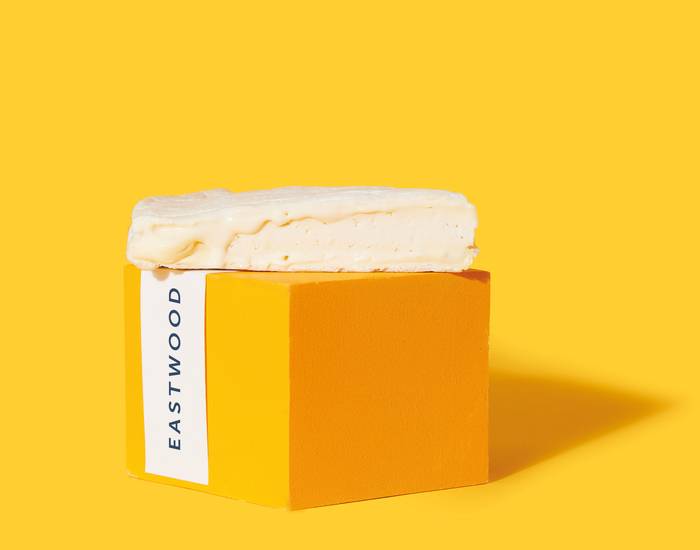 Eastwood
A gangbusting soft, Brie-style cheese fit for any cheeseboard
It brings everything you would want and expect from a Brie-style cheese, but in the most elegant and refined way possible. Intense creaminess of course, wild garlic leaves, a damp earthiness and the most subtle, contrasting fruity citrus snap running through the middle, holding everything together.
Ripened to perfection, EASTWOOD will have wonderful breakdown inside the rind, and a chalky centre around an inch in thickness.
Washington
An unforgettable soft cheese, washed in cider
A testament to British cheesemaking, and a nod to continental cheesemaking, this is a washed rind cheese destined for great things. When slightly younger, the flavours are fresher and crisper, with just a hint of fruitiness. But ripened on, it develops deep, savoury, meaty flavours reminiscent of the classic French and Belgian monastic cheeses. However, the cider wash brings an astonishing fermented fruity funk, that balances the savoury flavours perfectly, all playing out amidst the most tantalising creamy, decadent, luxurious texture.
A modern take on history, and a cheese for the ages.
Hendrix
A unique, mesmeric blue cheese
The texture of HENDRIX is the first thing that hits you, semi-soft, forgiving, silky and melt-in-the-mouth. It is the blue cheese equivalent of eating a Galaxy chocolate bar, and so unusual in the world of blue cheese. This is the starting point for what is both an incredibly accessible and balanced blue cheese, but also complex and characterful. It carries an unmistakable sea saltiness and minerality, reflecting its provenance by the west coast of Wales, which balances the richness of the milk perfectly.
The Unboxing Experience

1

Your cheese is delivered in the best, climate-controlled packaging money can buy.

2

Your cheese is always cut, wrapped and packed fresh on the day its dispatched.

3

Our cardboard delivery boxes are produced using recycled material and are recyclable.

4

Includes cheese info, tasting notes and pairing tips as well as a scorecard to track your favs.