Here is a photo of me getting excited about some cheese. This happens most days.
Whilst I am a certified cheese nut, what I would never call myself is a 'Cheese Expert'. It is so formal, and creates this impression that I am over here, you are over there, and I'm a fondu of all cheese knowledge.
Whilst I may know a thing or two about cheese, what I am ultimately is a Geek on a journey. A cheese escapade, or pilgrimage if you will, that started over 25 years ago in a restaurant in France. I remember to this day the cheese trolley being wheeled over, and I felt like a kid in a candy store. Which is the thing about cheese...too often it is all about experts and education, when it should be more like being in a sweet shop.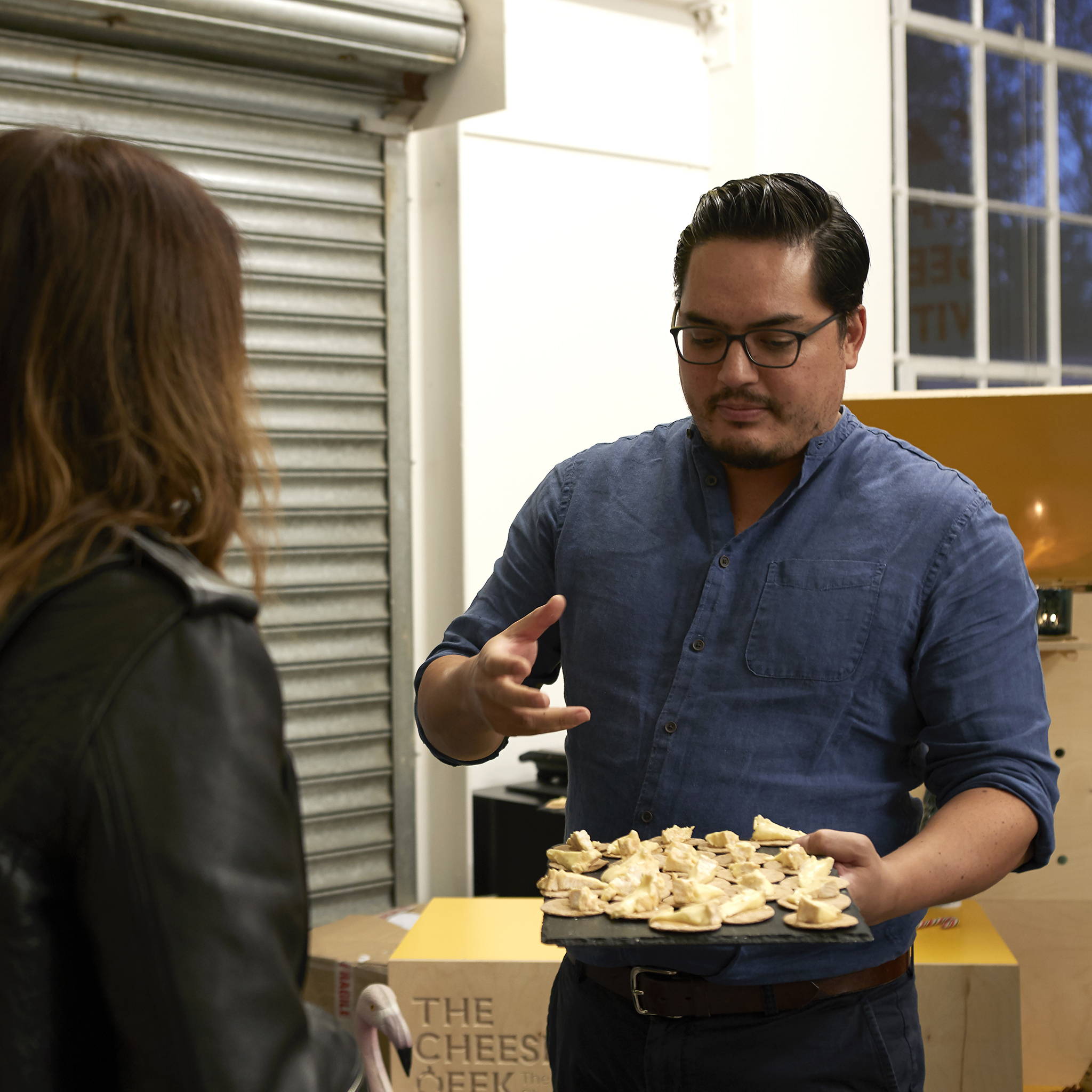 "nobody puts cheese in the corner"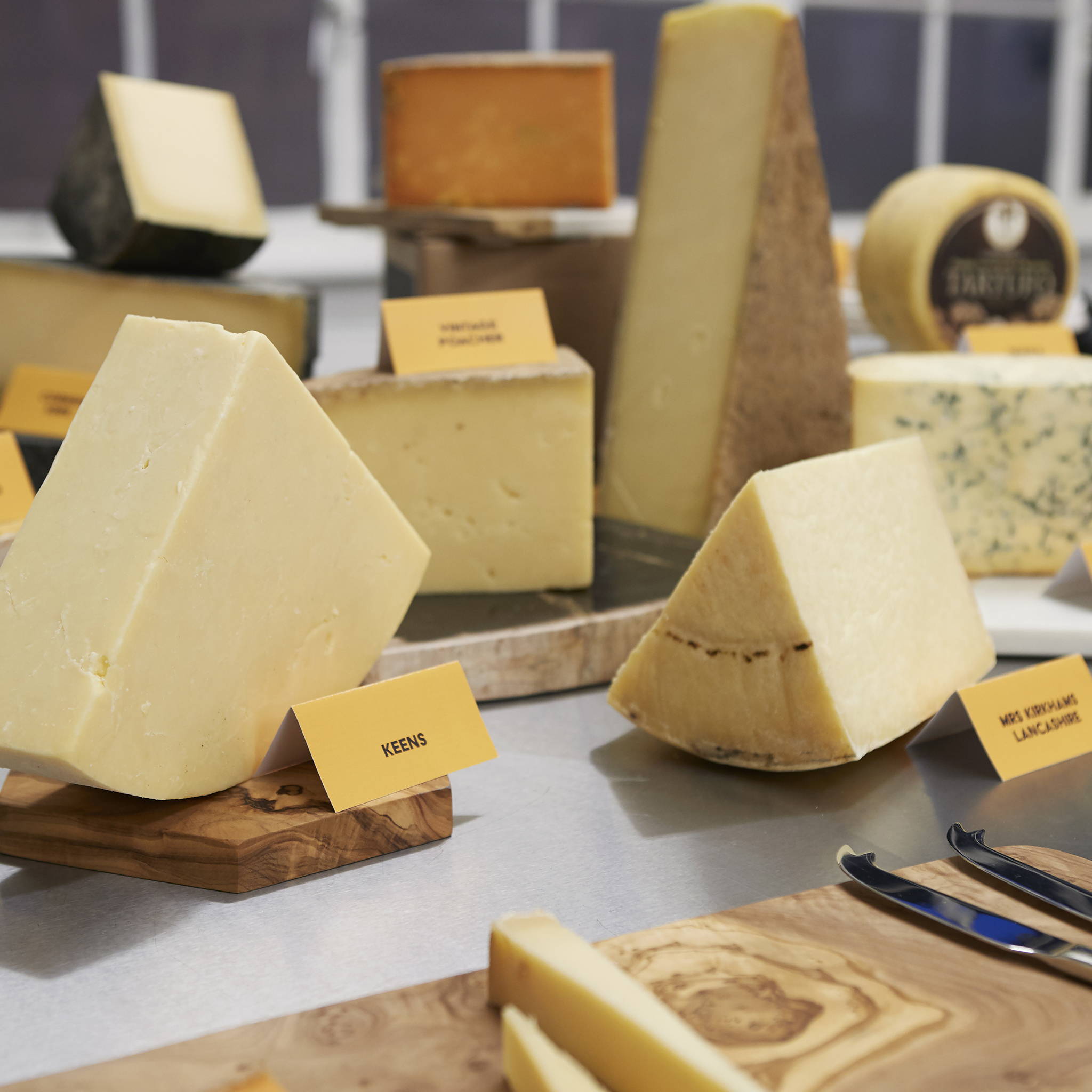 Fast forward 20 years, and I cut a frustrated figure at cheese counters across London. Invariably, the monger was too busy to talk to me about all the cheese, and there was just too much choice to possibly be able to make a decision. I always ended up getting more than I needed due to guilt of asking for bits too small, and at the checkout got the shock of a massive bill as everything was priced in £/kg. Then, I would get home, and find that even if the cheese was in perfect condition (a BIG if) I had no idea what was what because none of them were labelled. And even if they were, on the receipt, or on the wrapper, I would have forgotten within a week. What was that cheese I tried last week? Hmmmm...
And all this is based on living in London, and actually have access to Cheesemongers. Many of us across the UK just have the supermarket.
I will never forget the two moments that made me finally take action. A customer in a chain deli store that I was shopping in, struggling to pick cheese for a dinner party, and the disinterested monger lacking any enthusiasm whatsoever. I ended up enthusiastically putting the selection together for the customer...they must have thought I was barmy!
And then a wine tasting event at a large wine chain around the same time. They had bought cheese to pair with the wine...from Co-op!
Enough was enough. That month I drew up plans to send out the greatest cheeses to everyone, in perfect condition, conveniently, with enthusiasm, and to ensure customers remembered every cheese they tried. And so The Cheese Geek was born.

Grab your pink and white paper bag, and join the ride!
FIND OUT MORE ABOUT OUR COMPLETELY BESPOKE SUBSCRIPTIONS...