epic artisan cheese, nationwide next day delivery*
---
Introducing...summer cheese. perfect for your socially distanced picnics
Summer is all about holidays, frolicking in the outdoors and wandering in sun-kissed meadows. No wonder the cow's love it so much...it sounds blooming balmy!
And the thing is, when the cows are this happy, and eating fresh, lush, spring/summer grass, it means that certain cheeses are just at their absolute best when made with this milk. If you only eat cheese at Christmas, you are missing out on a whole lot of cheese magic.
A perfect example is our 18-22mth Comte. Made with summer milk, whilst the cows are at altitude, eating sweet meadow grass, drinking fresh as can be stream alpine water, and at the perfect age profile, there couldn't be a better time to eat it. In the sun, on the grass, surrounded by rolling meadows...just like the cows were when they were producing the milk.
---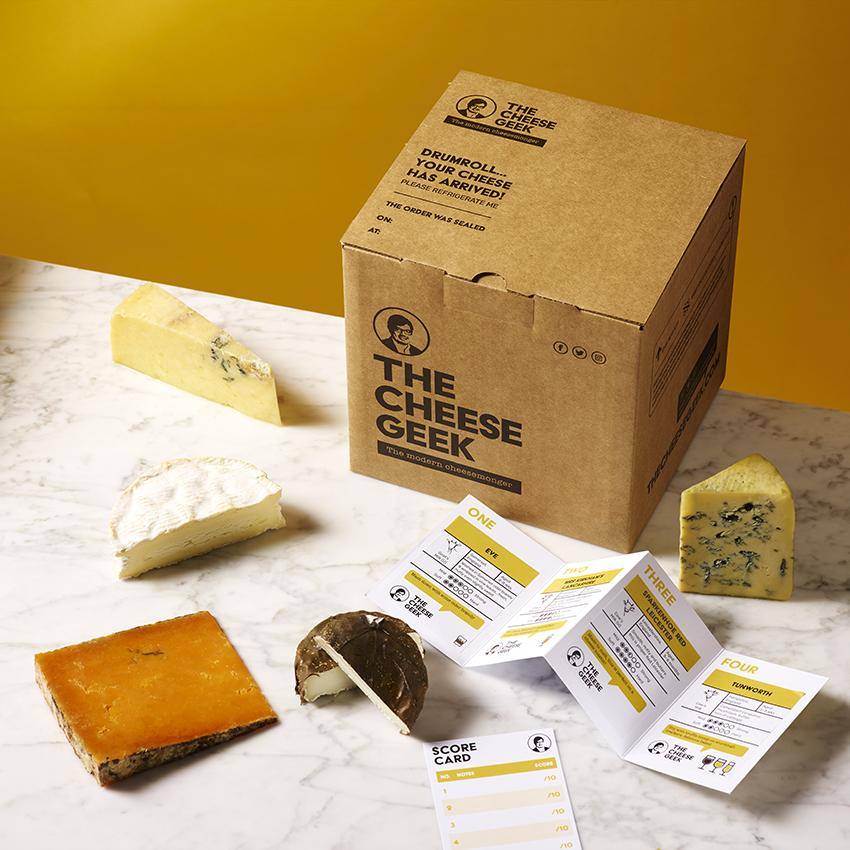 Hello, is it cheese you're looking for? Look no further than Lionel. He's a balanced selection of our all-time favourites alongside equally exciting, but lesser-known, beauties. We'll hand pick the best seasonal cheeses, then make sure they have been matured to perfection before freshly cutting, wrapping and packing. This really is cheese without compromise and you know you'll be receiving over half a kilogram of gold standard yellow stuff.


---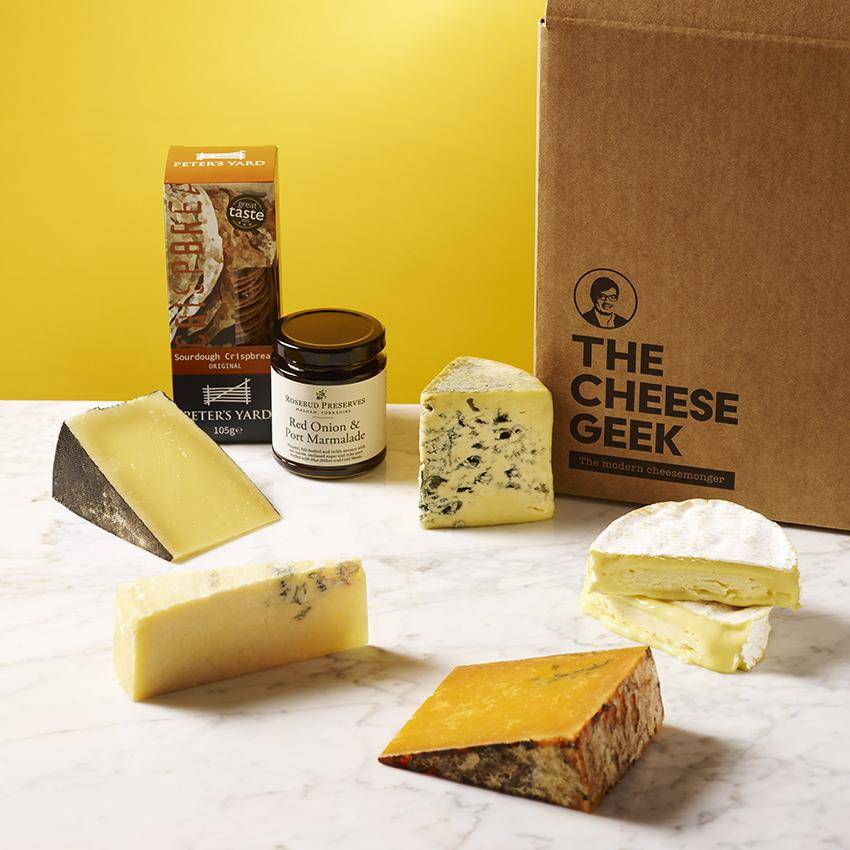 We think Tina is pretty much the best. Just about better than (or at least as good as) all the rest. You'll know it's party time when she arrives - you've got the usual balanced selection of our all time favourite cheeses mixed with some lesser known beauties but we've upped the ante and included at least 1kg of the yellow stuff! With 5 cheeses included, it's perfect for a party of 8-12 people.


---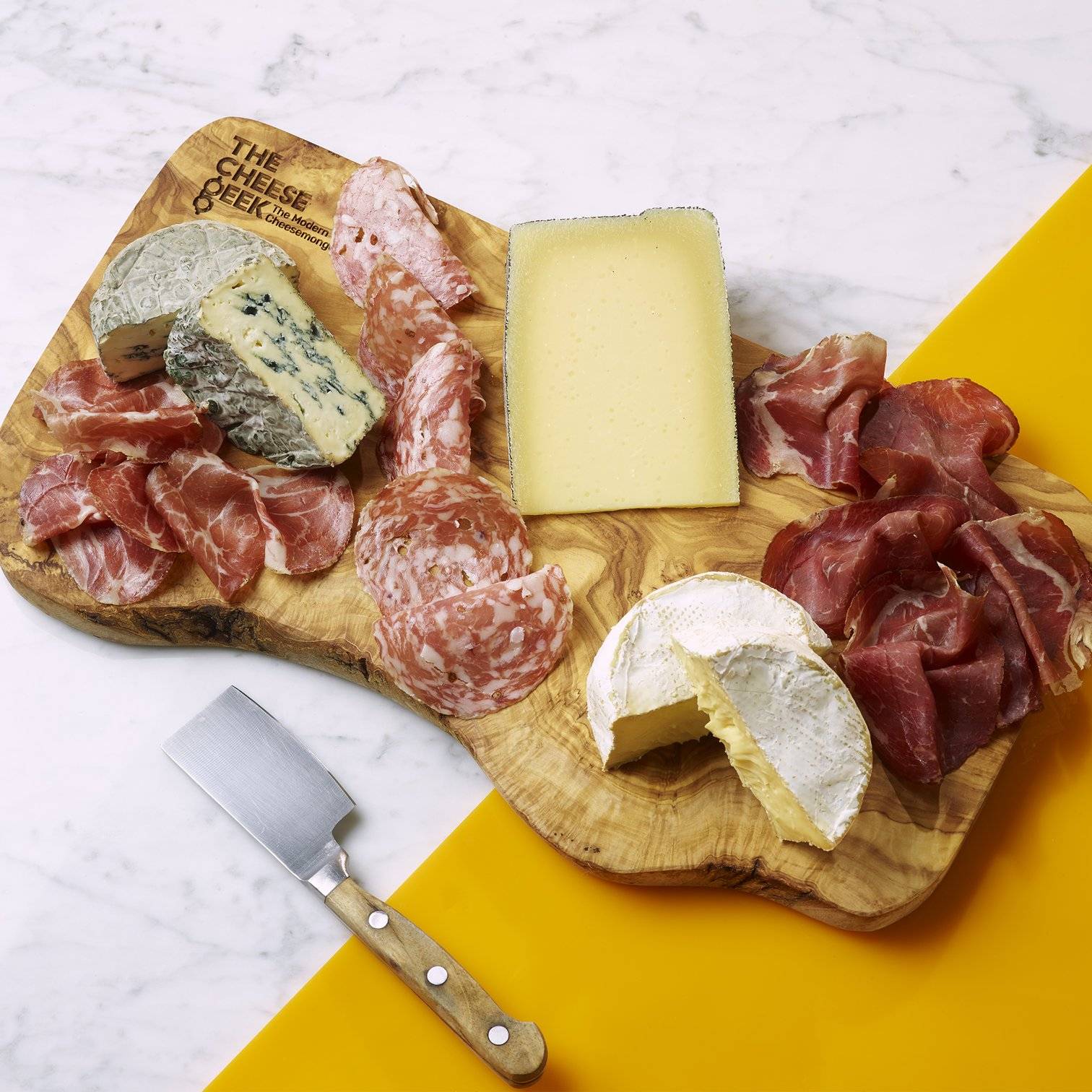 Cheese is awesome. We could literally eat it morning, noon and night but we realise a varied diet is important so this got us thinking. Could we put together a box with non-cheese that could taste just as ruddy brilliant? Meat! That's it! Cured meat!





want the best of seasonal cheese all year round?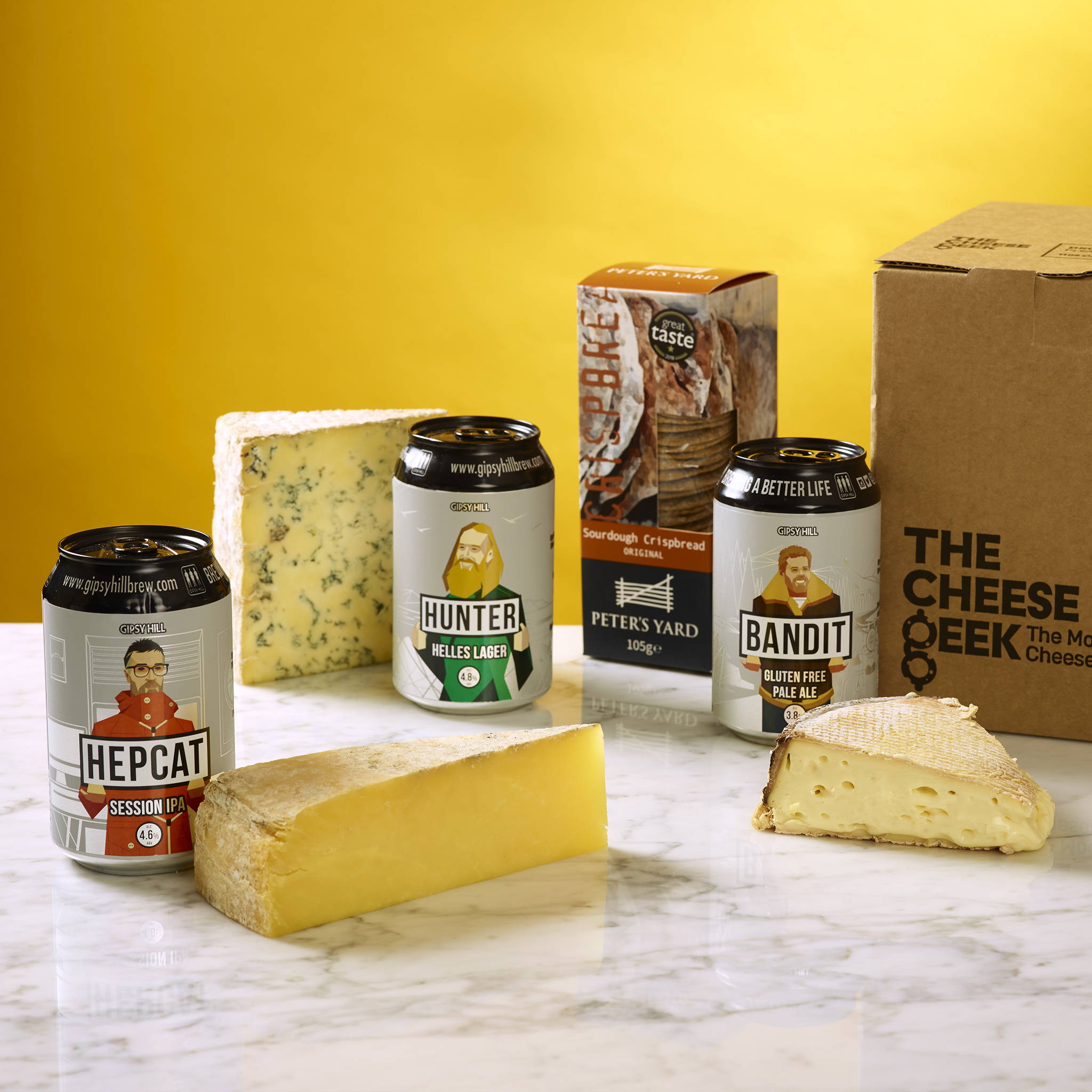 It's cheese, and it's beer, and listen carefully now, excellent cheese, and excellent beer. We've partnered with our good friends over at Gypsy Hill Brewery to bring you three of the best British cheeses, beautifully paired with three of the best British beers.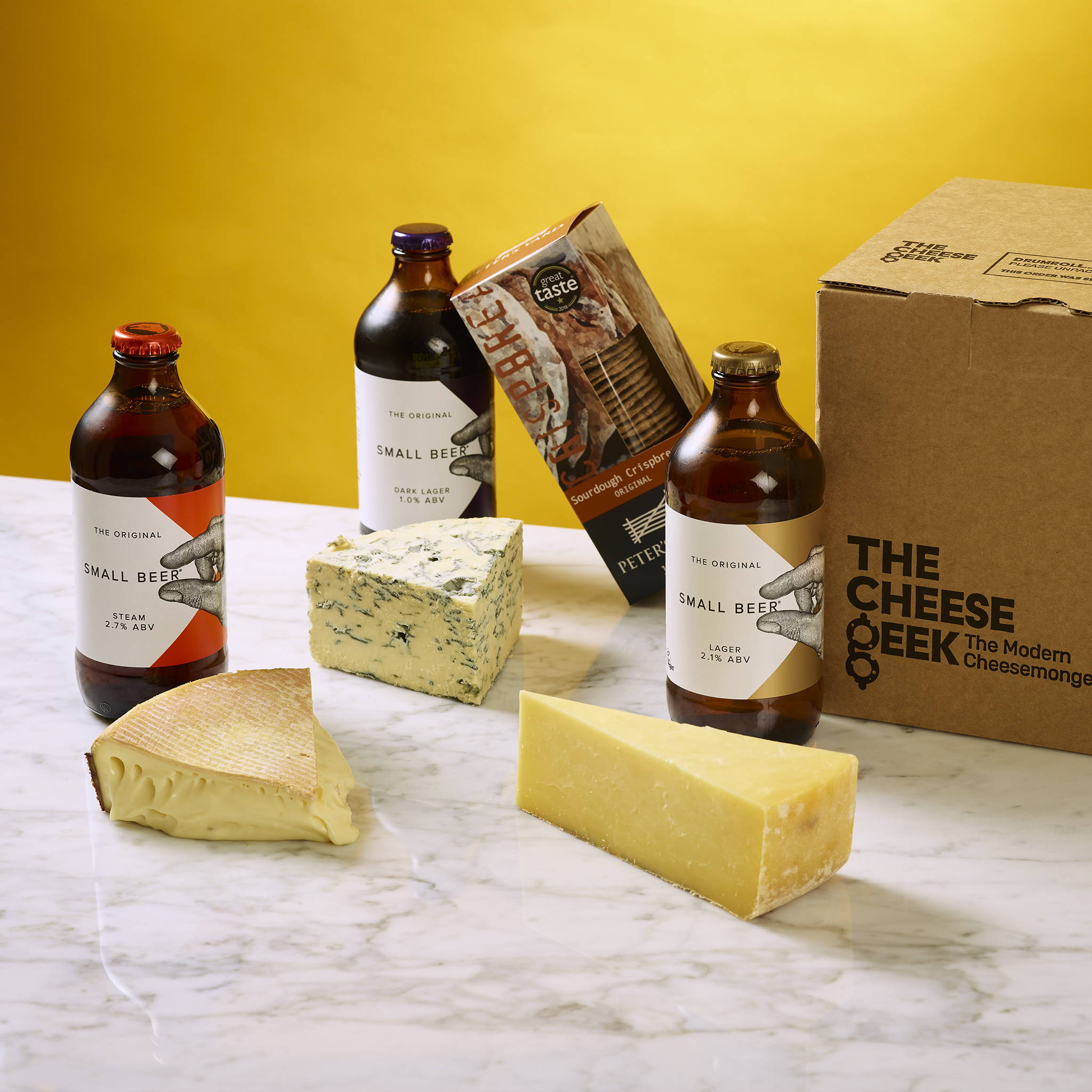 Like Iggy, this box stared at itself in the mirror, and thought "wow, i'm really good looking". We agreed. Three great beers from our friends at the Small Beer Company paired perfectly with three epic cheeses. What better way to top of a lovely Father's Day.
"Let's not go and ruin it by thinking too much." Cheese and wine, the classic pair. This summer we've reimagined our hit cheesebox 'The Clint'. Like Clint, I won't ruin it by talking too much, fan of the previous Clint? You'll like this one even better.
---
Great cheese deserves great wrapping! We're like origami ninjas cutting and wrapping each piece of cheese individually then carefully playing tetris as we slot your selection in to our beautiful boxes (which are magically insulated and eco friendly!)
The world's first cheese app
Tap, tap click. The next thing you know, great cheese is headed your way (in goooorgeous environmentally friendly boxes). That's the thing - we only stock great cheese. Nothing supermarket-y about our selections, we're packed with award winners
Buy cheese, get rewarded. That's right, come on board and you'll be joining the world's first cheese loyalty scheme
Track your cheese journey. Ummmm, what was that cheese I tried last month at Fred's house? NO. Never again will you worry about forgetting your favourite fromage. Rate your selections, make notes, be happy