For guaranteed christmas delivery order within:
You can choose which date you would like your cheese delivered, so order now and sit back whilst avoiding mask-wearing trips to a cheesemonger. We deliver Tuesday through to Saturday (Sunday and Monday as well if you have a London postcode!) on a next day service using APC couriers. We can take orders up to 10am for next day delivery.
The cheese geek
christmas
extravaganza
Festive cheese and Christmas gifts
Thanks to all of you lovely lot being super organised this year, delivery slots are now full for Christmas week. You can still order subscriptions as a present to be delivered in the New Year and download a gift card to give on the day or buy an E-voucher to be delivered straight to your inbox (easy peasy cheasy). Thanks for all of the support, we really appreciate it.
Order our classic cheese box to arrive in the New Year with 4-5 seasonal beauties as a treat to cheese up your January.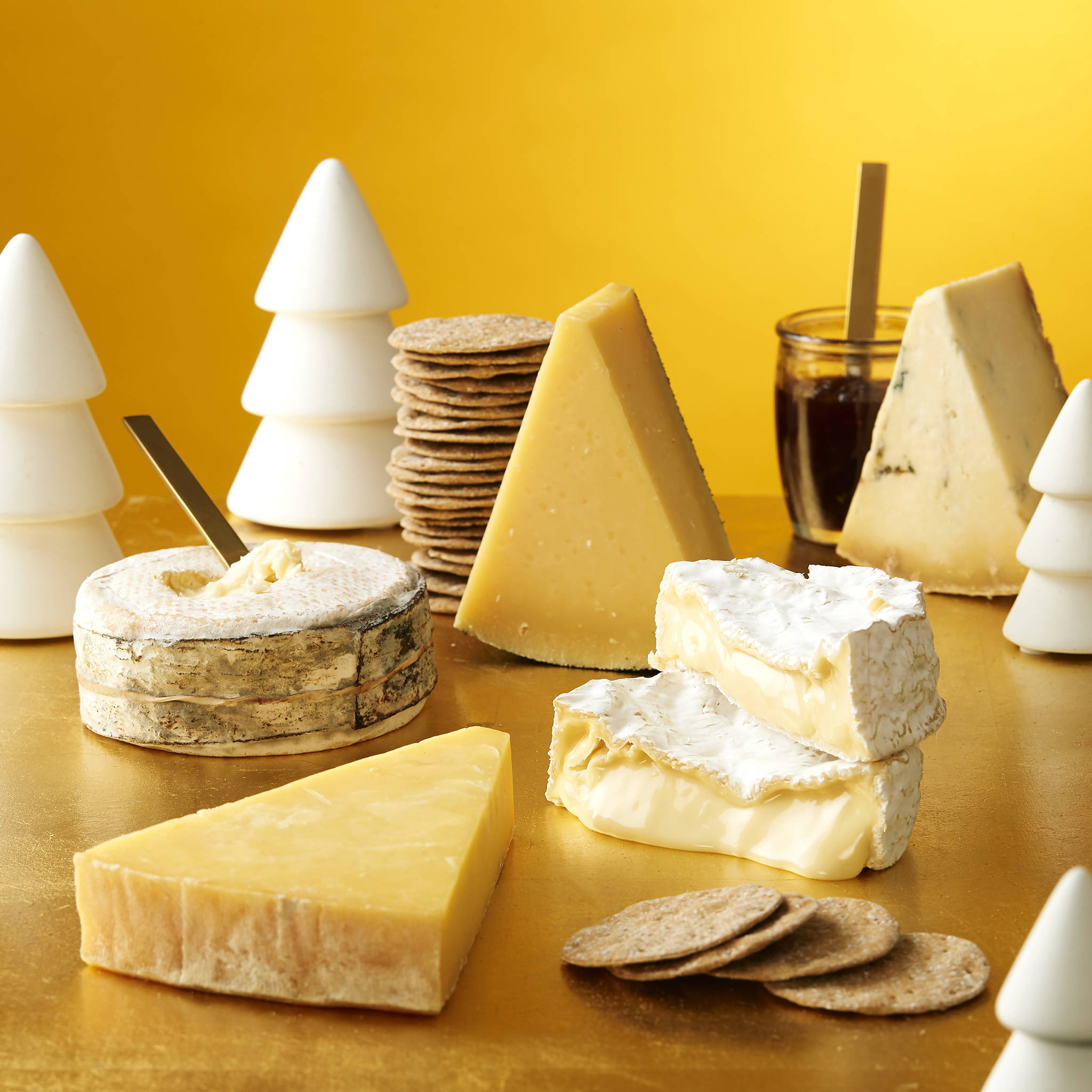 Cheese isn't just for Christmas. Gift monthly boxes to your friends and family (and if you're lucky, they may even share it with you).
If you'd prefer to let your gift-receiver choose themselves, we offer online e-vouchers and gift cards.
Great cheese deserves great wrapping! We're like origami ninjas cutting and wrapping each piece of cheese individually then carefully playing tetris as we slot your selection in to our beautiful boxes (which are magically insulated and eco friendly!)