Deliveries for this week are now filled, but not to worry! Cheese isn't just for Father's day, cheese is for life. Order for next week and still get entry to the draw for a year's free cheese!
---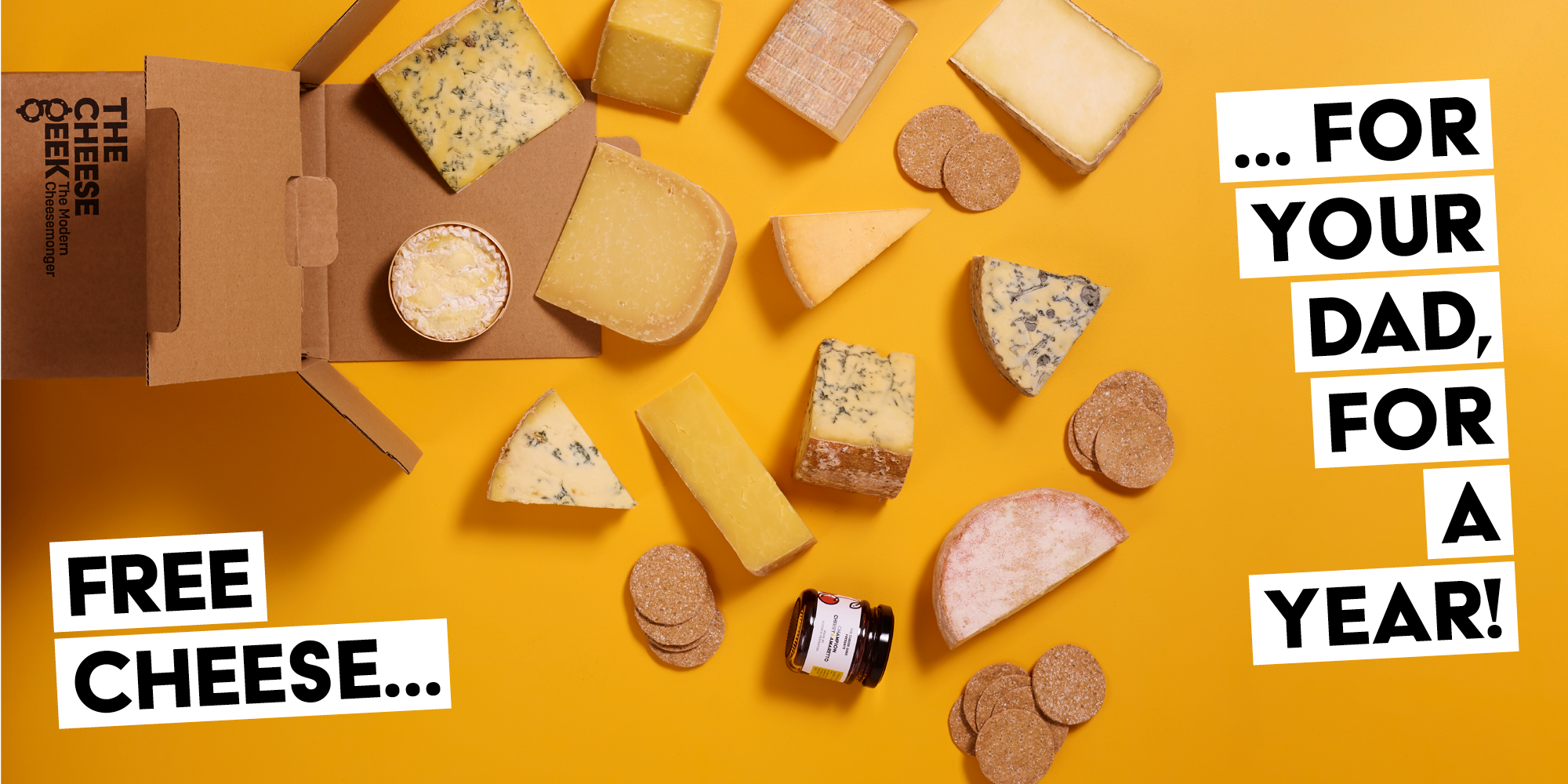 We love Dads which is why we're giving one lucky Dad a year's supply of cheese. That's right, one year. 12 boxes. 60 cheeses. £330 of epic, award winning, occasionally stinky, cheese.
"How do we enter?!" Good question...Simple, everyone who buys one of our Father's Day boxes is in with a chance of winning. One purchase = one entry and we'll draw the winners on Father's Day to give that one lucky Dad an excellent morning (Father's day boxes include The Ozzy, The Iggy, The Clint & the Elvis.).
Competition applies to all orders made before 3pm Friday 19th, including those with delivery dates after Father's Day. Happy Cheesing!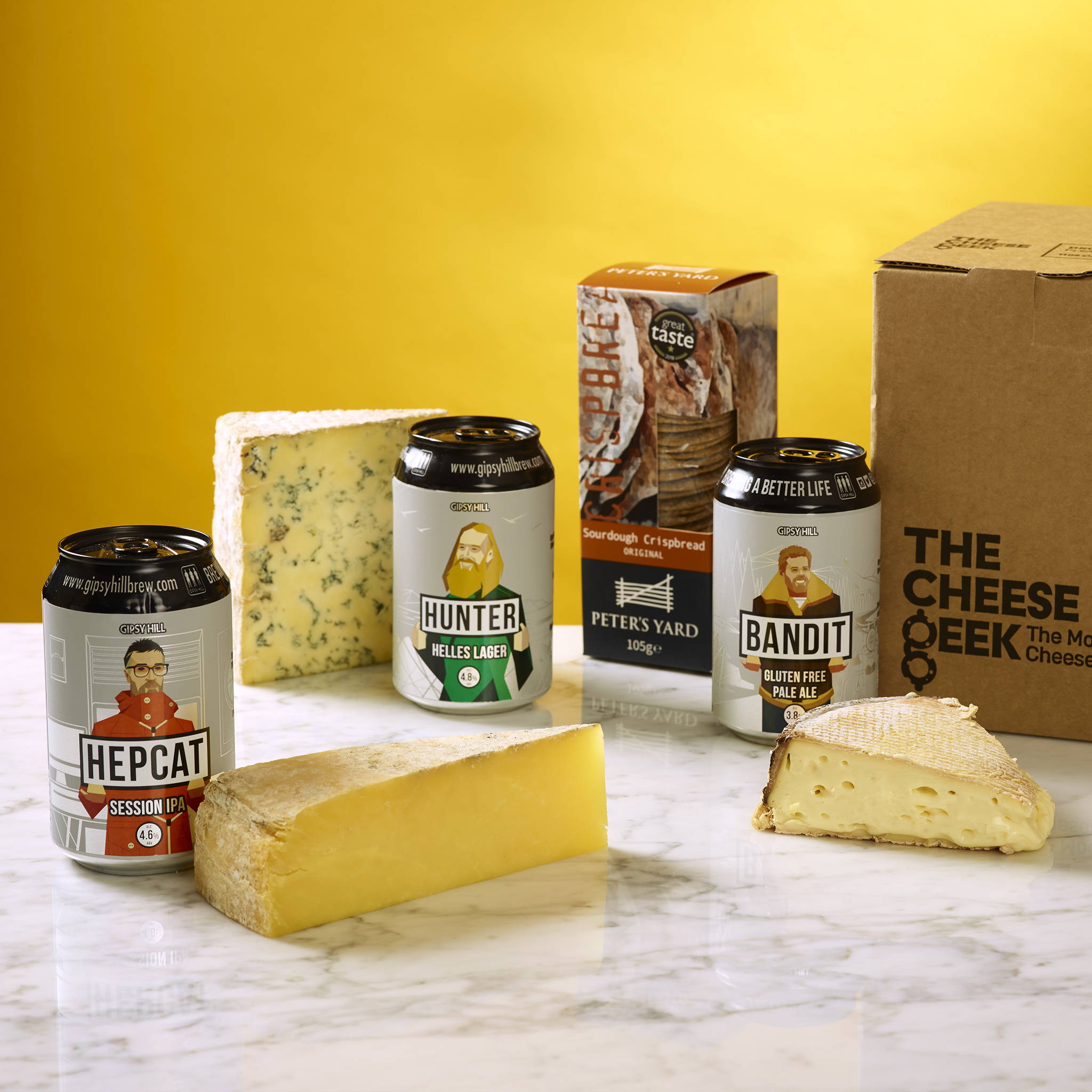 It's cheese, and it's beer, and listen carefully now, excellent cheese, and excellent beer. We've partnered with our good friends over at Gypsy Hill Brewery to bring you three of the best British cheeses, beautifully paired with three of the best British beers.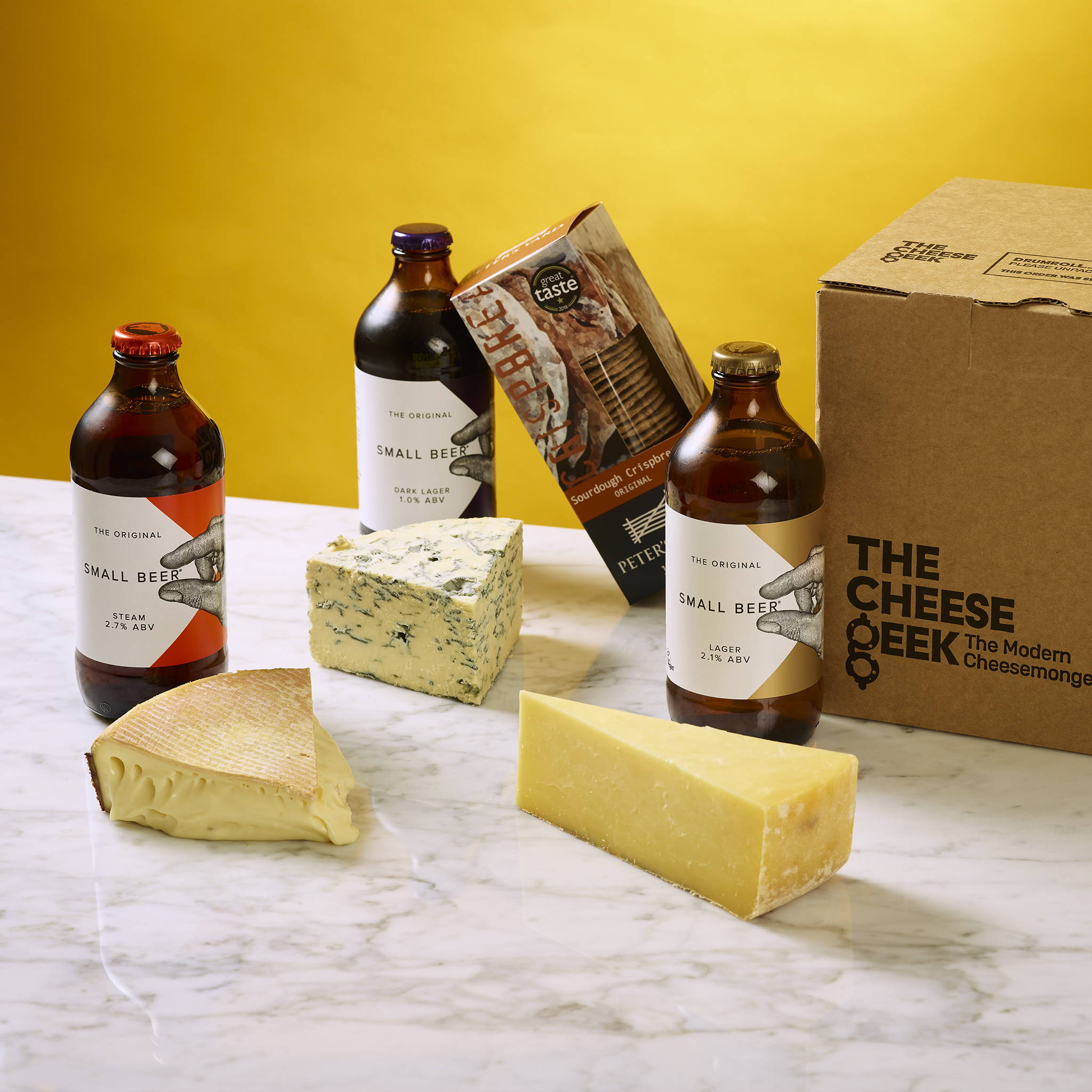 Like Iggy, this box stared at itself in the mirror, and thought "wow, i'm really good looking". We agreed. Three great beers from our friends at the Small Beer Company paired perfectly with three epic cheeses. What better way to top of a lovely Father's Day.
FIND OUT MORE ABOUT OUR COMPLETELY BESPOKE SUBSCRIPTIONS...
---
We've created the ultimate Father's day gift. Cheese. And. beer.
Father's Day and cheese has a certain ring to it doesn't it?
Great cheese deserves great wrapping! We're like origami ninjas cutting and wrapping each piece of cheese individually then carefully playing tetris as we slot your selection in to our beautiful boxes (which are magically insulated and eco friendly!)
The world's first cheese app
Tap, tap click. The next thing you know, great cheese is headed your way (in goooorgeous environmentally friendly boxes). That's the thing - we only stock great cheese. Nothing supermarket-y about our selections, we're packed with award winners
Buy cheese, get rewarded. That's right, come on board and you'll be joining the world's first cheese loyalty scheme
Track your cheese journey. Ummmm, what was that cheese I tried last month at Fred's house? NO. Never again will you worry about forgetting your favourite fromage. Rate your selections, make notes, be happy