How to create the perfect summer cheese board
How to create the perfect summer cheese board

Posted at 11:00 • 21 June • Edward Hancock
Cheese is one of the most seasonal products out there, and if you only eat artisan cheese at Christmas, you are missing out…BIG TIME! Enter my perfect summer cheeseboard, showcasing some of those magical cheeses that just aren't the same at any other time of the year, and the condiments and wines that will elevate them to an even higher level.
Ingredients for a summer cheese board

Serves 6-8
200g Ticklemore
200g Comte
200g Whole Perl Wen
200g Shropshire Blue
120g Cherry & Amaretto
120g Rhubarb Compote
120g Pear Confit
Warm Rustic French Baguette
---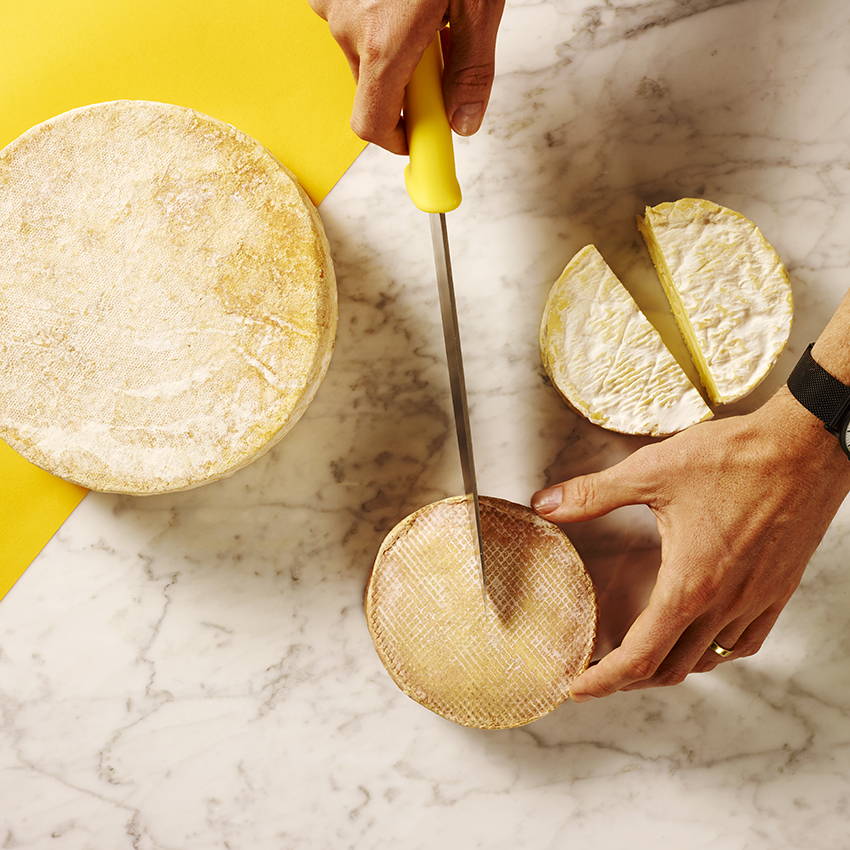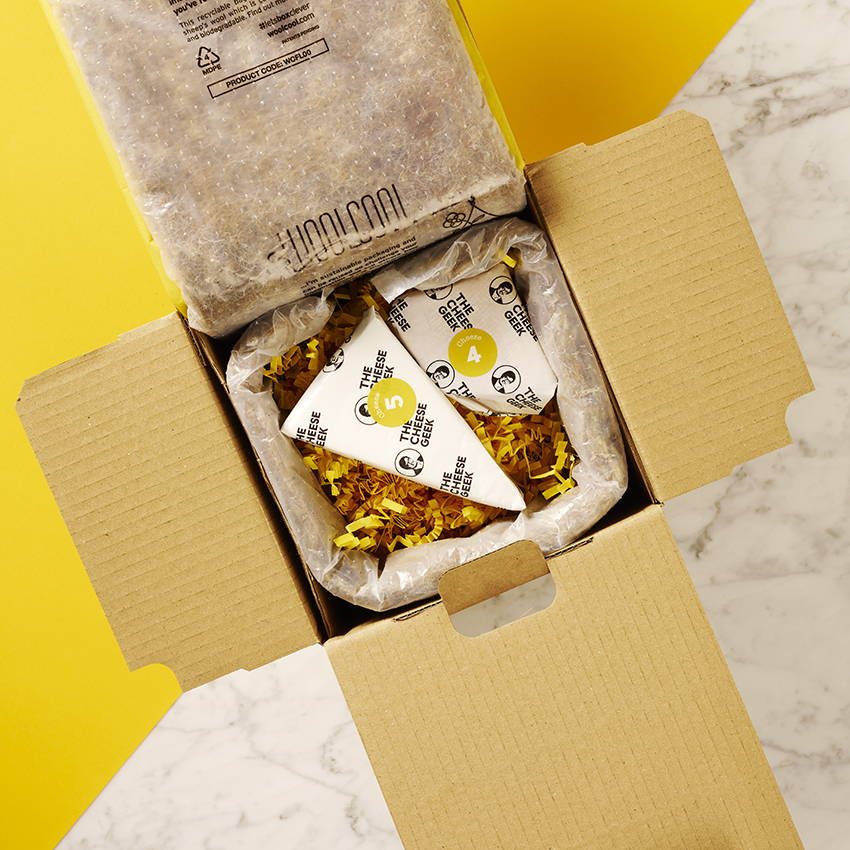 our cheeseboxes in action
---
The big name summer cheeses

With any cheese board, there is always a temptation to keep adding another cheese. Like with great recipes that just focus on the beautiful key ingredients, the best cheese board should be focused, with four cheeses being more than enough to explore different styles and varieties. It also makes for a much better-looking spread — large chunks, wedges and whole cheeses have a serious wow factor. Lots of teeny pieces just don't have the same impact.
Ticklemore
First up we have Ticklemore, a goat's milk cheese from Devon. This colander shaped, hard rind cheese really is unique and stands out on a cheese board. Goats lactate naturally in March and April, producing their best milk for cheese as they graze on lush, sweet grass. Fast forward 4-6 weeks, the time this cheese is matured for, and we get a beautiful, light, fresh and slightly citrusy cheese that is perfect for an early summer picnic.
Comte (21-24mths aged)
An absolute heavyweight cheese, Comte is one of the most recognisable and popular cheeses in the world. I am a firm believer that Comte is best when aged between 21 and 24 months, but the most important thing in its production is the use of summer milk when the cows are grazing at altitude on lush alpine meadows. They breathe in the fresh mountain air, drink the sweet mountain water and chomp on the meadow grass and flora. All this produces the most magical, sweet, nutty and almost floral light cheese. The 21 to 24 month ageing period means we need to be eating this cheese in the summer to ensure it was made during those summer months. There is so much great cheese out there, why eat anything when it is not at its absolute peak?
Perl Wen
I have always felt a traditional Brie de Meaux or Camembert de Normandie is the embodiment of late autumn and early winter. The taste of damp leaves, earthy mushroom, and the beauty of baking it whole and dipping bread into the gooey cheese in front of a fire when it is cold and wet outside. So it may seem an odd choice to have a Brie-style cheese in Perl Wen on my summer cheese board. But that is what is so clever about Perl Wen. Made in the style of Brie, it really has Caerphilly running through its veins, as that is the speciality of Caws Cenarth, the oldest makers of organic Caerphilly in the UK. The result of their tinkering is a Brie cheese on the surface, but with a light, fresh, creamy and very slightly lemony hit that clears the palate beautifully. It is everything a summer cheese should be.
Shropshire Blue
Blue cheese, like Brie and Camembert, is not necessarily the go-to cheese in the height of summer. Traditionally, Stilton has always been eaten at Christmas because it's made from milk produced in Autumn from the late summer second growth lush grass, making for cheese perfect as you hit December. It has all those rich, comforting, deeply reassuring "give me a big hug" flavours you want from a winter cheese. However, whilst Shropshire Blue is a stilton style cheese, it is far lighter, less moody and punchy, and dances a little more in your mouth rather than giving you a smack. I also love the fact Shropshire Blue has an orange colour, as the orange and blue contrast is so beautiful. It really adds a lovely visual dimension to our summer cheese board.
---
---
Perfectly summery cheese pairings

So what do we serve with our cheese board? I always feel like great cheese doesn't need to be accompanied by anything. However, there are certainly many cases where a well-placed combo can elevate the cheese, or at least give it another angle.

Cherry and Amaretto Jam from Rosebud Preserves
A killer condiment and summer on a plate. A dollop of this with your Perl Wen, and you'll be forgiven for thinking you just ate strawberries and cream.
Stewed Rhubarb
I also love stewed rhubarb with our Ticklemore. Rhubarb is bang in season throughout spring and all the way through to mid-summer and works an absolute treat with the goat's cheese.
Pear & White Wine Confit
With the blue cheese, in winter I might go for a more hearty, Christmassy red onion & port chutney. But for our summer cheeseboard, I just love pear confit. It is so light and sweet which balances the saltiness in the blue cheese perfectly. If you are feeling really adventurous, I would even try a pear and riesling sorbet. What could be more refreshing?!
---
As for the Comte…well sometimes less is more, and I think be bold and just let the Comte sing on its own"
---
Wines to wash down the cheese

Sparkling Rosé
Ticklemore is made on the Sharpham estate in Devon, and luckily for us, they also make fantastic wine. The old saying goes 'what grows together goes together', so I would be chuffed to be washing my Ticklemore down with a glass of Sharpham Sparkling Pink. And what better way to spend a summer's afternoon than with a great piece of cheese and a sparkling rosé. Even better, sparkling rosé is also more than a match for the Perl Wen.
New World Cabernet Sauvignon or a Dry Riesling
For the Comte and the Shropshire Blue, you could play it safe and go for a New World cabernet sauvignon, or perhaps given it is summer, a lighter, dry riesling might be a more seasonal pick.
---