Free Shipping
Free next delivery to UK mainland on all cheeseboxes. Just order before 2pm and we'll do the rest

Perfect Condition
Our cheese is delivered in climate-controlled packaging. We recommend eating within a week for optimum freshness

Guarantee
We have a 48 hour freshness guarantee. We'll send you a free fresh one if your box falls outside this
Cheese and wine with a festive feeling
This cheese and canned wine box is chef's kiss in food form. We've teamed up with the vino lovers at Canned Wine Co to bring you a cheese & wine box that's easy on the eyes and the planet.
Dream a little dream of cheese
Ella Fitzgerald* maybe
The Perfect Pairings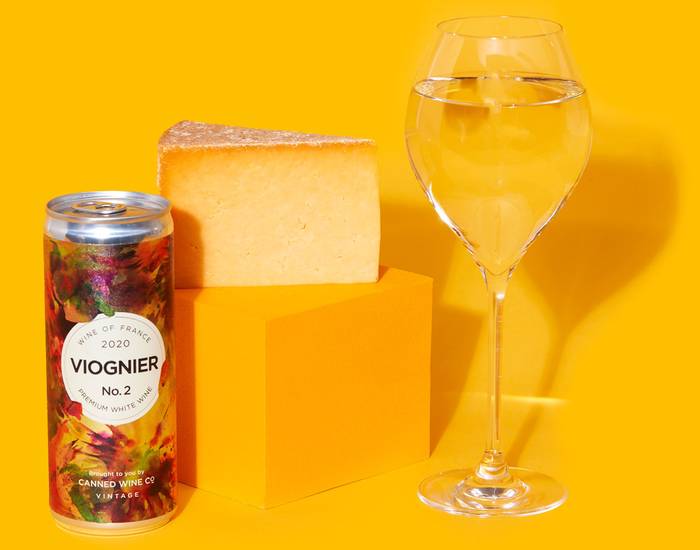 Appleby's Cheshire x Viognier No. 2
A traditional clothbound Cheshire paired with a ripe & velvety Viognier
For all our talk of being modern, a large part of cheesegeek relies on traditional methods and hand-me-down recipes. This Cheshire fits this bill. Made by the Appleby family since 1952, it's the last raw milk, clothbound Cheshire made in the UK today. They have managed to achieve that perfect balance of a cheese that's light yet still full bodied. Moist yet still with a slight crumble.
Paired with Viognier No 2. we get berries, champagne and depth all in one pairing.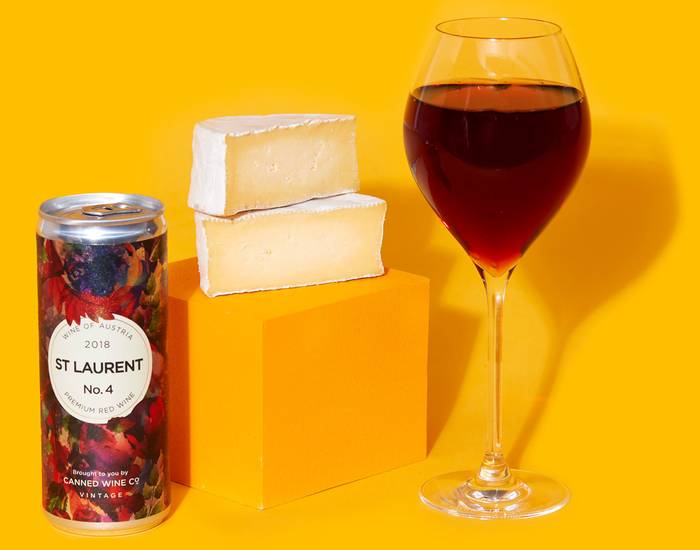 Waterloo x St Laurent No.4
A luxurious soft cheese paired with a bright & juicy red
Made by Village Maid Dairy in Berkshire, this is a knockout Brie-style cheese is made using Guernsey cow's milk which is famously rich that produces amazingly creamy cheese. It is not super heavy but touches on the classic Brie vibes of damp leaves and mushrooms with a salty kicker. It also has a lovely deep yellow colour, which really does give a hint as to how buttery the cheese is.
Matched with St Laurent No.4 this is a zingy and fresh pairing with a darker winter twist (in the best way possible).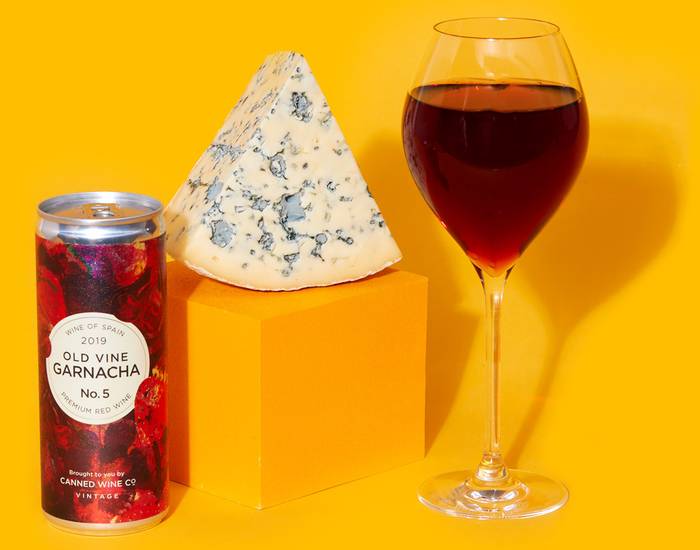 Perl Las x Old Vine Garnacha No.5
A welsh blue paired with a smooth & silky Garnacha
The makers of Perl Wen are actually originally Caerphilly experts, but turned their hand to making some other varieties of cheese. Perl Las means Blue Pearl in Welsh, and oh boy do we think this cheese is an absolute pearl. Soft, salty, creamy, golden, strong, veggie. You name it, this cheese has it all and is a must try. Golden in colour, with that characteristic rich blue veining, it's not too strong but also not too weak. Perfection in blue cheese form.

Paired with the Old Vine Garnacha, this is a soothing and comforting pairing we hope you enjoy from the comfort of wherever you're tasting this box.