Free Shipping
Free next delivery to UK mainland on all cheeseboxes. Just order before 2pm and we'll do the rest

Perfect Condition
Our cheese is delivered in climate-controlled packaging. We recommend eating within a week for optimum freshness

Guarantee
We have a 48 hour freshness guarantee. We'll send you a free fresh one if your box falls outside this
What is cheese.ed?
First and foremost it's cheese. As you would expect, epic artisan cheese is at the centre of every module (after all, it's what we do best). On top of this, we have focused each module on a specific aspect of the cheese world with the aim of answering some of those always asked but never answered questions. Each module is accompanied by detailed worksheets that give you the chance to rate different aspects of the cheese and make your own notes. Whilst this is starting to sound a little like school, it's very much not. Unless school involved sitting at home eating cheese.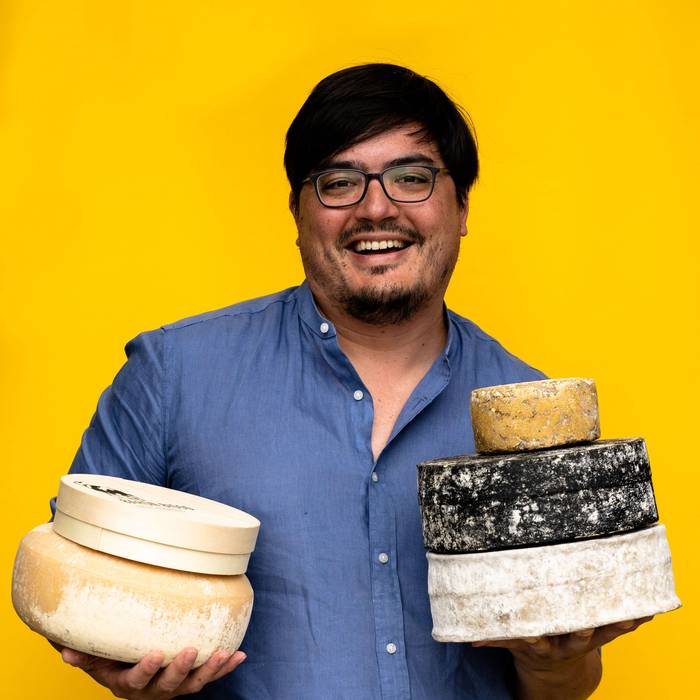 The cheeses in this module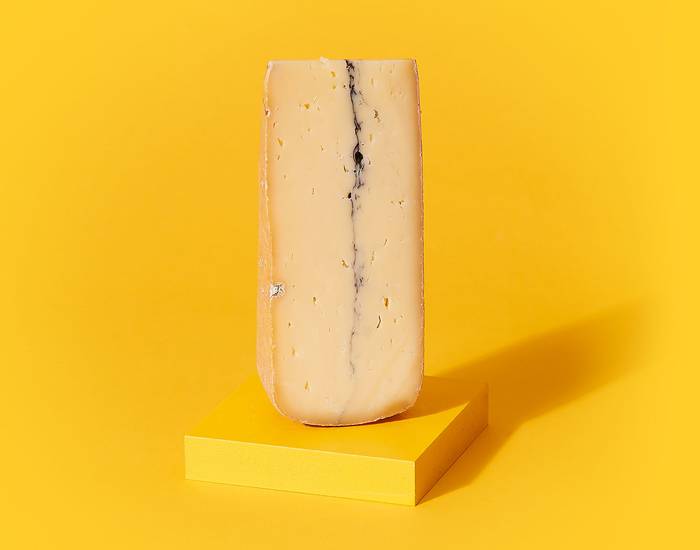 Ashcombe
Styled on the French cheese, Morbier
A Morbier style cheese with a line of wood ash running through, giving you gentle milky flavours with a slightly smoky finish. Ashcombe was once described as "Smoother than Marvin Gaye" and we'd have to agree. There's a reason this handsome chap (and we're not just talking about the cheesemaker DJ), has won so many awards.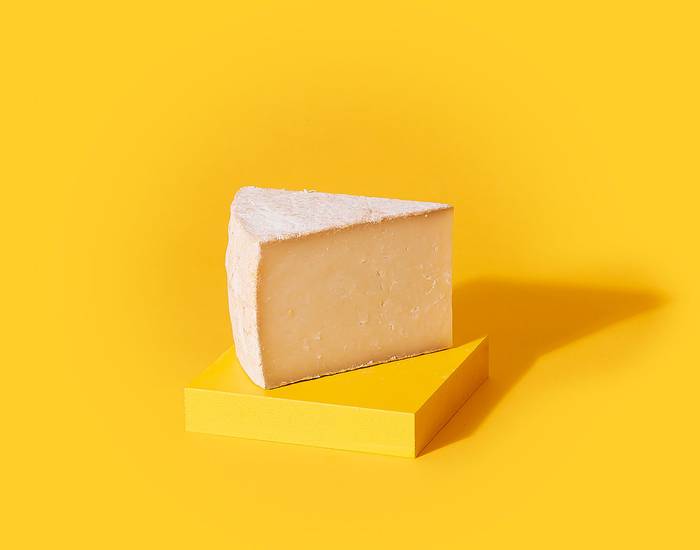 Spenwood
Styled on the Italian cheese, Pecorino
Spenwood- known to the family at cheesegeek as 'Spenny', is a barnstorming British take on a classic Pecorino. At 6 months, it is nutty in a more sweet milky way, so care-free and happy go lucky. As it ages, one starts getting a bit more of a toasted caramel style hazelnut nuttiness, as we start moving further from those Pecorino comparisons. Once it gets beyond 9 months, Spenny takes on a different persona entirely. Gone is that fresh-faced, sweet little cheese, and in its place is the slightly moody teen. It brings meaty to the table and a savoury saltiness. It has been described as roast lamb in the past..sure, we can get on board with that. It also gets harder, drier, and has a definite tang. This is when you start getting into 'grate me on some pasta' territory. No matter how you eat it, Spenny is undeniably delicious!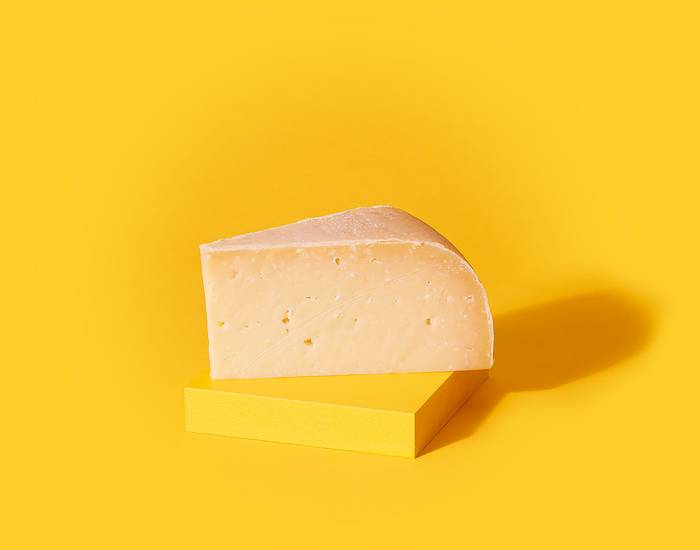 Old Winchester
Styled on the Dutch cheese, Gouda
Old Winchester is nutty, tangy, salty, and reminds us of an amazing Gouda, Cheddar and Parmesan all at the same time! This is what makes Old Winchester such a unique and great cheese, and finds it a place on our Top Cheeses list. At first sight and taste, you will think it looks like a hard Gouda, just slightly more crumbly in appearance and a bit paler. There are not many kinds of cheese that can meddle with your tastebuds like this, or be in so many places at one time. Old Winchester does it for fun... an absolute delicious cheese excitement.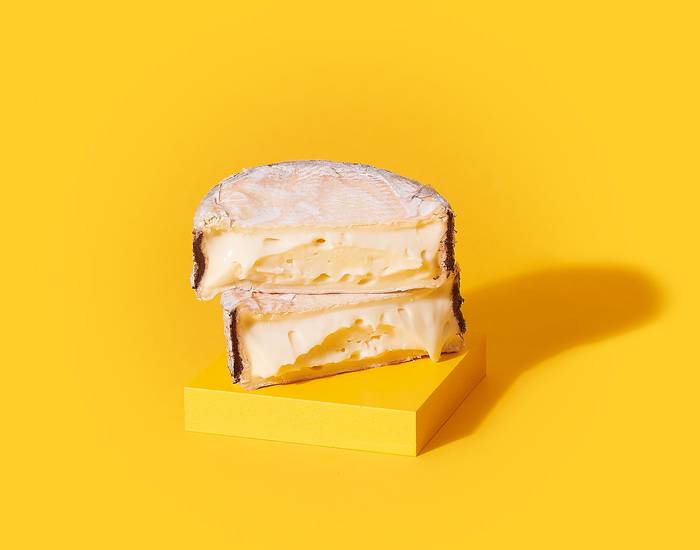 Rollright
Styled on the French cheeses, Vacherin/Reblochon
Rollright- never ever ever Rollwrong. Simply put, it's a better, British alternative to Reblochon, yet so much more. It's luxurious, it's buttery, it's rich...but with an immensely satisfying crunch. Lets not forget the woodiness thanks to the spruce bark wrap. This guy comes as a 250g whole (it's a good whack of cheese but won't last more than a sitting). Whilst the guys at King Stone Dairy in Gloucestershire took inspiration from the washed rind soft cheeses of France and Switzerland, they have taken it to another level here. Keep on rollin.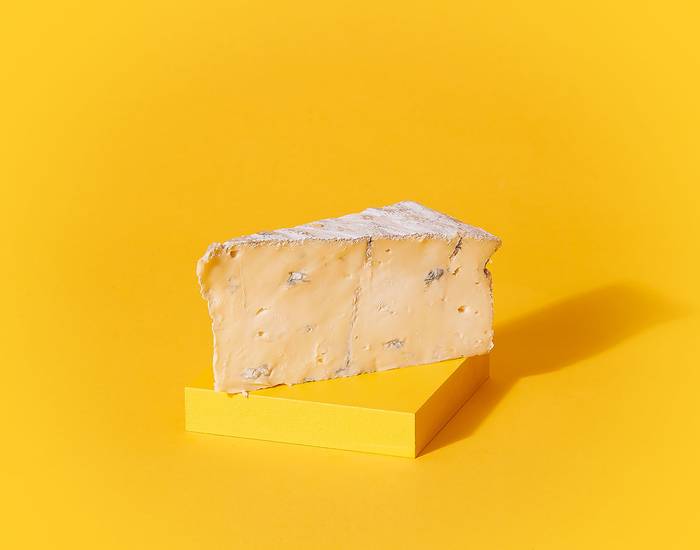 Beauvale
Styled on the Italian cheese, Gorgonzola
Let us introduce the beautiful Beauvale. Made by Stilton producers Robin and Ben Skailes at Cropwell Bishop, Beauvale is a multi award winning (3 stars at this year's Great Taste Awards thank you very much!) soft, mild and creamy blue cheese that is similar in nature to a Gorgonzola. With a luxurious melt in the mouth texture and comforting blue tang with just a touch of spice, it is a cheese that is perfect for both Stilton lovers, and those who prefer a milder, creamier blue flavour!
Inside Your Box

1

Your cheese is delivered in the best, climate-controlled packaging money can buy.

2

Your cheese is always cut, wrapped and packed fresh on the day its dispatched.

3

Our cardboard delivery boxes are produced using recycled material and are recyclable.

4

Includes cheese info, tasting notes and pairing tips as well as a scorecard to track your favs.